These Whistleblowers have

Exposed the Secret Rendition Program, Foreign Spy Rings, Illegal Nuclear Weapons Trade, etc

Exposed Human Rights violations in different countries as well as torture and abuse in Abu Ghraib.

Exposed Disinformation - Intelligence was being fixed for political purposes in the lead up to invasions such as Iraq. Different countries/governments have even dared to use this intelligence.

Exposed Secret No Bid Contracts involving a US President's Associates and Coalition Partners.
* * *


Philip Burnett Franklin Agee (July 19, 1935 – January 7, 2008) was a Central Intelligence Agency (CIA) case officer and writer, best known as author of the 1975 book, Inside the Company: CIA Diary, detailing his experiences in the CIA. Agee joined the CIA in 1957, and over the following decade had postings in Washington, D.C., Ecuador, Uruguay, and Mexico. After resigning from the Agency in 1968, he became a leading opponent of CIA practices. He died in Cuba in January 2008.
http://en.wikipedia.org/wiki/Philip_Agee
**
ERNEST BACKES
Ernest Backes (1946, Trier, Germany) was #3 of clearing chamber Clearstream (formerly Cedel), in charge of relations with clients, and was fired in May 1983. According to himself, he was "fired because (he) knew too much about the Ambrosiano scandal."
Banco Ambrosiano
collapsed in 1982, but the scandal wasn't yet public when Ernest Backes was dismissed. Ernest Backes was the primary whistleblower in Revelation$, the book he co-authored with Denis Robert and which in 2001 caused the Clearstream scandal. In 1971, he was hired by Cedel, set up in 1970 by a consortium of 66 international banks. With
Gérard Soisson
, Cedel's manager, he helped design and install Cedel's computerized accounting system in the 1970s.
http://en.wikipedia.org/wiki/Ernest_Backes
**
SHAWN CARPENTER
Shawn Carpenter is an American Navy veteran and whistleblower (previously employed by Sandia National Laboratories) who tracked down a Chinese cyberespionage ring that is code-named Titan Rain by the FBI. He came to national attention when his story was reported on in the September 5, 2005 issue of Time magazine. After informing his supervisors of the breaches, he was told that his only concern was Sandia computers, and to drop the issue. His employment was later terminated when Carpenter disobeyed his management and communicated the information about the security breaches to the United States Army and the FBI. He was a confidential informant for the FBI for almost half a year before Sandia discovered his actions. Carpenter reportedly felt betrayed by the termination, as he viewed his actions were a service to his country, similar to that of his previous military service. http://en.wikipedia.org/wiki/Shawn_Carpenter

**


A Special John F. Kennedy Profile in Courage Award was presented to Sgt. Joseph Darby May 16 at the JFK Presidential Library and Museum in Boston. Darby was presented the award for respecting the "rule of law" and turning photographs over to Army investigators depicting humiliation of Iraqi detainees at Abu Ghraib.



**

**

SIBEL EDMONDS
Sibel Deniz Edmonds (born 1970) is a Turkish-American former FBI translator and founder of the National Security Whistleblowers Coalition (NSWBC). Edmonds was fired from her position as a language specialist at the FBI's Washington Field Office in March, 2002, after she accused a colleague of covering up illicit activity involving foreign nationals, alleging serious acts of security breaches, cover-ups, and intentional blocking of intelligence which, she contended, presented a danger to the United States' security. Since that time, court proceedings on her whistleblower claims have been blocked by the assertion of State Secrets Privilege. http://en.wikipedia.org/wiki/Sibel_Edmonds

For sale: West's deadly nuclear secrets - The Times - 6 Janaury 2008 / FBI denies file exposing nuclear secrets theft - The FBI has been accused of covering up a file detailing government dealings with a network stealing nuclear secrets - The Times - 20 Jan 2008 / Tip-off thwarted nuclear spy ring probe - The Times - 27 Janaury 2008


DANIEL ELLSBERG

**

A U.S. Department of Defense auditor who was fired in 1973 by President Richard M. Nixon for exposing to Congress the tidal wave of cost overruns associated with Lockheed's C-5A cargo plane. After protracted litigation he was reinstated to the civil service and continued to report cost overruns and military contractor fraud, including discovery in the 1980s that the Air Force was being charged $400 for hammers and $600 for toilet seats. Mr. Fitzgerald retired from the Defense Department in 2006. http://en.wikipedia.org/wiki/List_of_whistleblowers
**
FRANK GREVIL

KATHARINE TERESA GUN
Gun is a former employee of Government Communications Headquarters (GCHQ), a British intelligence agency. In 2003 she leaked top-secret information to the press concerning alleged illegal activities by the United States and the United Kingdom in their push for the 2003 invasion of Iraq.
On January 31, 2003, she received an e-mail from a United States National Security Agency official named Frank Koza. This e-mail requested aid in a secret and illegal operation to bug the United Nations offices of six nations: Angola, Cameroon, Guinea, Pakistan, Mexico and Chile. These were the six "swing nations" on the UN Security Council that could determine whether the UN approved of the invasion of Iraq. The plan clearly violated the Vienna Conventions, which regulate global diplomacy. Gun leaked the email to The Observer, hoping to prevent the war. After her revelation, she was fired from GCHQ. "I have no regrets and I would do it again", she said. http://en.wikipedia.org/wiki/Katharine_Gun / http://wikileaks.org/wiki/Katharine_Gun

**
'Turning In' AT&T Over NSA Program - Washington Post - 7 November 2007 His first inkling that something was amiss came in summer 2002 when he opened the door to admit a visitor from the National Security Agency to an office of AT&T in San Francisco."What the heck is the NSA doing here?" Mark Klein, a former AT&T technician, said he asked himself.......
DAVE LARSON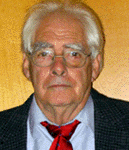 DAVID MACMICHAEL
**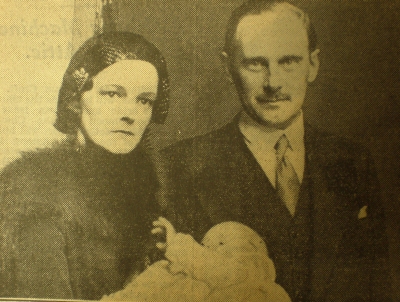 VASILI MITROKHIN

**
**

**

**
Ronald Ridenhour (April 6, 1946 – May 10, 1998), a young GI who served in the 11th Infantry Brigade during the Vietnam War, played a central role in spurring the investigation of the My Lai Massacre. A helicopter gunner, Ridenhour heard of the massacre from friends while serving in Vietnam. While still on active duty, he gathered eyewitness and participant accounts from other soldiers. On his return to the United States, he sent letters to 30 members of Congress and to Pentagon officials, spurring a probe that led to several indictments against those involved, and the conviction of William Calley. http://en.wikipedia.org/wiki/Ron_Ridenhour
**
**

DAVID SHAYLER
David Shayler is a British journalist and former MI5 (British Security Service) officer. Shayler earned notoriety after being prosecuted under the Official Secrets Act for his passing secret documents to the Mail on Sunday in August 1997 that alleged that MI5 was paranoid about socialists, and that it had previously investigated Labour Party ministers Peter Mandelson, Jack Straw and Harriet Harman. http://en.wikipedia.org/wiki/David_Shayler / http://www.guardian.co.uk/uk/davidshayler
**
**
RUSS TICE
Russell D. Tice (born 1961) is a former intelligence analyst for the U.S. Air Force, Office of Naval Intelligence, Defense Intelligence Agency (DIA) and National Security Agency (NSA). During his nearly 20 year career with various United States government agencies, he conducted intelligence missions related to the Kosovo War, Afghanistan, the USS Cole bombing in Yemen, and Operation Iraqi Freedom.
In December, 2005, Tice helped spark a national controversy over claims that the NSA and the DIA were engaged in unlawful and unconstitutional wiretaps on American citizens. He later admitted that he was one of the sources that were used in the New York Times' reporting on the wiretap activity in December 2005.

**

SARAH TISDALL
SOURCES OF INFORMATION
National Whistleblowers Center -
http://www.whistleblowers.org/
International Association of Whistleblowers -
http://www.internationalassociationofwhistleblowers.net/
National Security Whistleblowers Coalition -
http://www.nswbc.org/