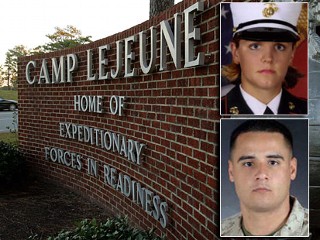 RAPE: An Instrument of Armed Conflict by the Military During War and Peace Time.
This Post TRAFFICKING/Sexual Exploitation - The End Users/The Clients Are As Guilty As The Traffickers! is directly connected to this topic.


RAPE IN TIMES OF WAR
Rape, in the course of war, dates back to antiquity, ancient enough to have been mentioned in the Bible. The Israelite, Greek, Persian and Roman troops would routinely rape women and boys in the conquered towns.

Rape as Means of Warfare
During war, rape is often used as means of psychological warfare in order to humiliate the enemy and undermine their morale. Rapes in war are often systematic and thorough, and military leaders may actually encourage their soldiers to rape civilians. Systematic rapes are often employed as a form of ethnic cleansing.

Historical Examples
There are numerous cases of rapes conducted on Jewish women and girls by German soldiers during the Invasion of Poland.

Rapes were also committed against Polish women and girls during mass executions made primarily by Selbstschutz, which were accompanied by Wehrmacht soldiers and on territory under administration of the German military, the rapes were made before shooting female captives.

Thousands of Soviet female nurses, doctors and field medicians fell victim to brutal German rapes when captured during the war, and often they were murdered afterwards. Wehrmacht also ran brothels where some of the women were forced to work.

Ruth Seifert in War and Rape: Analytical Approaches writes, "In the Eastern territories the Wehrmacht used to brand the bodies of captured partisan women - and other women as well - with the words 'Whore for Hitler's troops' and to use them accordingly."

Norman Naimark writes in "The Russians in Germany: A History of the Soviet Zone of Occupation, 1945-1949." The exact number of women and prepubescent girls who were raped by members of the Red Army in the months preceding and years following the capitulation will never be known.

German women who became pregnant after being raped by Soviet soldiers in World War II were invariably denied abortion to further humiliate them as to carry an unwanted child. As a result, according to the book Berlin: The Downfall, 1945 by Antony Beevor, some 90% of Berlin women in 1945 had venereal diseases as results of consequential rapes and 3.7% of all children born in Germany 1945-1946 had Russian fathers. The history behind this particular rape of the German women by the Soviet troops was considered a taboo topic until 1992. (see Red Army atrocities)

Additionally, in China during World War II, the Nanking Massacre occurred, where rape was used as a tool to humiliate the civilians under Japanese oppression. As many as 80,000 women were raped by the Japanese soldiers during the six weeks of the Nanking Massacre. Comfort women is a euphemism for up to 200,000 women, who were forced into prostitution in Japanese military brothels.

According to a review of "The GI War against Japan: American Soldiers in Asia and the Pacific during World War II", rape is seen as a method for soldiers to bond with each other, and also to enhance their aggressiveness, and it also "reflects a burning need to establish total dominance of the other" [the enemy]. As a consequence U.S. soldiers rape of Japanese women was "general practice". "The estimate of one Okinawan historian for the entire three-month period of the campaign exceeds 10,000. A figure that does not seem unlikely when one realizes that during the first 10 days of the occupation of Japan there were 1,336 reported cases of rape of Japanese women by American soldiers in Kanagawa prefecture alone". (see also Allied war crimes during World War II)

French Moroccan troops known as Goumiers, committed rapes and other war crimes after the Battle of Monte Cassino during World War II. (See Marocchinate.)

During the Yugoslavian Civil War, it was reported that Serbian soldiers herded enemy women into camps, who were then raped on a daily basis until pregnancy occurred.

It has been alleged that an estimated 200,000 women were raped during the Bangladesh Liberation War by the Pakistani army, though this has been disputed by many including the Indian academic Sarmila Bose.

Since the humanitarian crisis began in 2003, women in the western Sudanese state of Darfur have been subjected to rape and other forms of gender-based violence perpetrated by the government-backed Janjawid militia, as well as other armed troops. In many cases, women have been publicly raped in front of their husbands, relatives or the wider community. Pregnant women have not been spared and those who have resisted rapes were reportedly beaten, stabbed or killed. Women and girls as young as eight years old have been abducted during attacks and forced into sexual slavery in the Janjawid military camps. The strong cultural, social, and religious taboos against rape in Darfur make women reluctant to speak out and often cause them and their children to be ostracized by their community.

NB Wartime propaganda often alleges mistreatment of the civilian population by enemy forces and allegations of rape figure prominently in this, as a result it is often very difficult both practically and politically to an accurate view of what really happened.



In 1998, the International Criminal Tribunal (ICT) for Rwanda established by the United Nations made landmark decisions (Prosecutor v. Akayesu) stating rape and sexual violence is a crime of genocide under international law. In one judgement Navanethem Pillay said: "From time immemorial, rape has been regarded as spoils of war. Now it will be considered a war crime. We want to send out a strong message that rape is no longer a trophy of war." An estimated 500,000 women were raped during the 1994 Rwandan Genocide.
* * *
Rape and Sexual Violence in the Context of International Law
The Rome Statute of the International Criminal Court includes as rape those situations where the victim is deprived of her(/his) ability to consent to sex, including providing sex to avoid harm or to obtain basic necessities.
The Rome Statute recognizes rape and other forms of sexual violence by combatants in the conduct of armed conflict as war crimes. When rape and sexual violence are committed as part of a widespread or systematic attack directed against any civilian population, they are considered crimes against humanity, and in some cases may constitute an element of genocide.
The widest definition of rape in international law was provided by the International Criminal Tribunal for Rwanda, which stated that rape consists of a physical invasion of a sexual nature, committed on a person under coercive circumstances. Sexual violence, including rape, is not limited to physical invasion of the human body and may include acts that do not involve penetration or even physical contact. Although the ICTR included the crime of rape as a crime against humanity, it omitted rape from other categories of crimes. The Rome Statute, however, recognizes gender crimes (including rape) as war crimes and crimes against humanity.
Many acts of sexual violence - including rape, gang rape, abduction and sexual slavery, forced marriage, forced pregnancy, forced maternity, and sexual mutilation - constitute torture under customary international law. These acts are considered war crimes and constitute grave breaches of the Geneva Convention.
SOURCES OF INFORMATION & FURTHER READING
DURING WAR
Wiki - Types of Rape
UN Denounces Rape as Weapon of War
- AFP - 19 June 2008
When Rape Becomes Genocide
- New York Times - 5 September 1998 - Opinion
Rape As A Tool of War - Amnesty International
Women and Armed Conflict; International Justice - Human Rights Watch
Rape As a Crime in International Humanitarian Law: Where To From Here?
European Journal of International Law - Vol. 13 (2002) No. 3 - Rosalind Dixon
Bosnian Children Born of War Rape Asking Questions
- MSNBC - 31 May 2005
More than decade later, some learn painful truth
Bosnia's Rape Babies: Abandoned by Their Families, Forgotten by the State

The Independent (UK) - 13 December 2005
The Times Newspaper (UK) - 19 June 2008
DURING PEACE TIME
All the following stories originate from the US. Why? The media is more open to reporting Sexual Crimes in the US Armed Forces, compared to other countries.
1995 Okinawan Rape Incident
The 1995 Okinawan rape incident refers to a rape that took place on September 4, 1995, when three U.S. servicemen, U.S. Navy Seaman Marcus Gill and U.S. Marines Rodrico Harp and Kendrick Ledet, all from Camp Hansen on Okinawa, rented a van and kidnapped a 12-year-old 6th-grade Japanese girl.
Does a Rapist Deserve a Military Burial?

Honoring a convicted sex predator who killed himself behind bars sends a chilling message to victims. - LA Times - 23 January 2008 By Anne K. Ream
Rape in the U.S. military
- How a fraternal culture and a habit of blaming the victim leave sexual violence unexamined and unpunished. LA Times - 30 January 2008 By Lucinda Marshall
A Wave of Sexual Terrorism In Iraq
Behind the rape and murder of an Iraqi girl and her family lies a far larger story of what's happened to women in Iraq since they were 'liberated' by the Bush administration.
AlertNet - 14 July 2006 By Ruth Rosen

*
Army Rape Accuser Speaks Out

Says She Was Treated 'Like A Criminal' By The Army
CBS News 60 Minutes - 20 February 2005
The eight-year veteran of the New Jersey National Guard had been AWOL for two months after refusing to return to Camp Shelby, Miss., where she says she was sexually assaulted by another lieutenant after a night of drinking with friends at the Officers Club.
"He raped you," asks Kroft.
"Is there any way he could have misinterpreted your intentions?" asks Kroft.
"I don't feel it's possible to misinterpret, 'No, don't do this. Or stop.' Those are the words that I used again and again," says Dyer.
*
Sexual Assault in the Shadows
The Boston Globe 12 September 2004
Male Victims in Military cite Devastating Impact on Career, Life


Male (and Female) Rape in the Military
Florida Today Report By Alan Snel
Male Sex Abuse Revealed in Ranks - Thousands of male veterans report enduring sexual trauma during their military careers. By Alan Snel
Rape Hobbles Bush Administration Policies
26 May 2008 By Ann Wright
Airman Gets 50 Years in Rape Case
1 March 2007
Air Force captain sentenced to 50 years in prison for raping 4 men and attempting to rape two others. Taylor was convicted of two counts of attempted sodomy, four counts of forcible sodomy, two counts of kidnapping and one count of unlawful entry. Four of his victims were in the military and two were civilians. "Taylor's only crime was being gay in the military and violating the "don't ask, don't tell" policy, which bans people who are openly gay from serving in the armed forces", his civilian attorney, Martin Regan said.
* * *


RAPE: How Many Victims Do Men Want?
If You Stay Silent and Do Nothing, you are as Guilty as the Rapist.